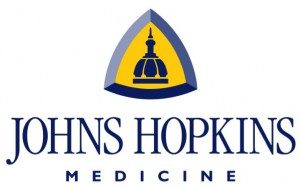 A postdoctoral position is currently available at the Johns Hopkins University School of Medicine in Baltimore, Maryland working with Professor Kristine Glunde to study tumor metabolism. The Glunde lab combines multinuclear magnetic resonance spectroscopy and imaging with complementary molecular and biochemical methods to investigate metabolic pathways that are critical in cancer development and response to therapy. This position provides plenty of opportunities to develop research skills, attend meetings, present research projects, and develop skills in grant writing, presenting, and networking.
The ideal candidate should have a strong background in magnetic resonance spectroscopy, experience in cell and in vivo studies, familiarity with cell and molecular biological assays, programming experience, and a strong interest in metabolism and cancer biology. We look for innovative, motivated, and creative scientists to join our thriving research team. The successful applicant will work as part of an international collaborative team and have access to a wide range of cutting-edge instrumentation, equipment, facilities, and fully equipped cell and molecular biology laboratory on the Johns Hopkins Medical Campus.
The Johns Hopkins University School of Medicine is amongst the premier biomedical research institutions worldwide, offering a collaborative, inspiring research environment, where creativity and innovations are driving biomedical discoveries. Johns Hopkins provides outstanding support to postdoctoral fellows, which includes a highly active postdoctoral association and career development office, setting apart the postdoctoral scholarship experience at Johns Hopkins.
Research in the Glunde Lab focuses on cancer metabolism, novel metabolic cancer treatment targets, and molecular and metabolic imaging of cancer. The Glunde lab well funded, including several National Institutes of Health grants. Dr. Glunde has mentored over 45 students, post-doctoral fellows, and junior faculty and published over 100 publications in the field of cancer metabolism and molecular imaging of cancer. Dr. Glunde is also the founding director of the Applied Imaging Mass Spectrometry (AIMS) Core at the Johns Hopkins Medical Institutions (JHMI), making available this highly multiplexed, high throughput tissue imaging technology to faculty at Johns Hopkins and outside institutions.
The Glunde Lab is a diverse, international, and inclusive team of faculty, postdoctoral fellows, graduate students, undergraduate researchers, and staff members who engage in open, respectful, and critical discussions of innovative scientific concepts and evolving research projects. Previous postdoctoral scholars from the Glunde Lab now hold faculty positions, positions in biomedical government agencies, or pharmaceutical or biotechnology industry.
If you are interested, please email your application to Dr. Kristine Glunde at kglunde@mri.jhu.edu.